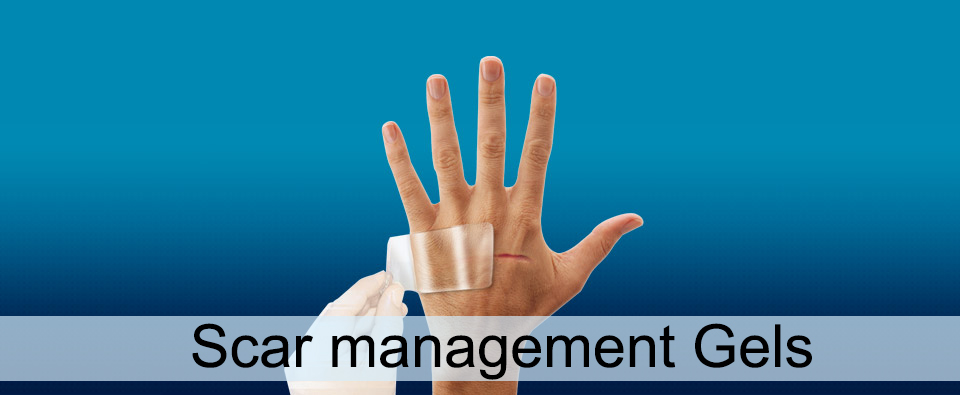 Originally devised for the treatment of scars for burn victims, Medigel scar management gels now have a wider range of usage for surgeries that includes aesthetics, orthopedics and podiatry. Utilizing the same technology used for Medigel Z® , The Medipatch Gel Z® was introduced. One of the advantage of is self-adhesiveness for repetitive applications. In addition to it's scar treatment properties. Medigel Z® is proven to have more elasticity and is guaranteed for 12 weeks. Studies(*) have shown that with proper care, Medigel can last up to 6 months(**).
* Study of 106 burn patients implemented in the rehabilitation center of STER in Lamadou les Bains (France) with doctors JP. Gavoy, A. Podela, G. Plantier, C. Labadie and F. Ster.
** In optimal condition of use.
Read More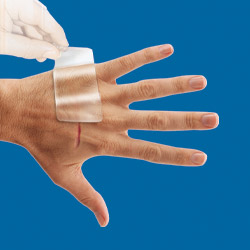 Protects scar site against chafing, can be used in conjunction with compression garments • Expands and conforms to patient movements • Available with fabric lining • Can be cut to desired size • Hypoallergenic • Economical, last 3 to 6 times longer than silicone sheets • Available in adhesive and non-adhesive sheets Studies implemented in rehabilitation center specializing in acute burn treatment have proven that Medical Z® products had good or excellent results in 75% of cases.
Medipatch Gel Z® has been constructed from the same technology as the Medigel Z® , offers the advantage of self adhering to various body surfaces and has been proven superb in repetitive usage without losing its adhesive properties.
Medipatch Gel Z® is available as transparent or lined with fabric. It is available in various shapes and sizes to accommodate various anatomic surfaces.